Double-layer type
This gun module can turn ON and OFF 2 types of hot melt at the same time or roughly the same time.
When applying hot melt with the sinble nozzle mounted on  the conventional gun, the application is in the form of round beads.
Another separate hot melt can be applied into the center of the round bead.

Inside   : Non adhesive rubber type
Ourside: Adhesive rubber type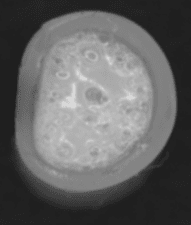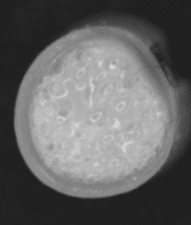 ・Improvement of adhesive strength, heat resistance and weather resistance.   
・Reduction of the reaction time.  
・Open time extension 
・Reduction of running costs 
・Becoming solventless hot melt.
・Transition from temporary adhesive to permanent adhesive
Above effects can be expected with use of this hybrid gun
Hallow type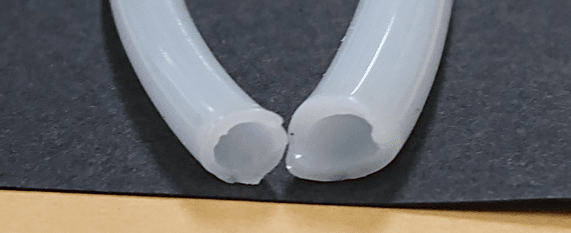 Non Adhesive type      Rubber-based stretch type